Marketing and health translations

by a Quebecker

for Quebeckers

that truly connect
Émilie Savard
I'm an English-to-French translator who helps Marketing and Health companies connect with their Quebec audiences.
I'm a pure laine Quebecker who creates natural-sounding texts in French that are true to your brand image. Thanks to my studies in psychology, I understand what makes your readers tick. Thanks to my in-depth translation training, I put every text through a strict process to ensure your message is credible and makes an impact on your Francophone audience.
I can adapt to different styles and perspectives, so you won't get a one-size-fits-all translation. I work directly with you to find the best words that represent your brand and goals (in fact, this is the part of my job I love best!).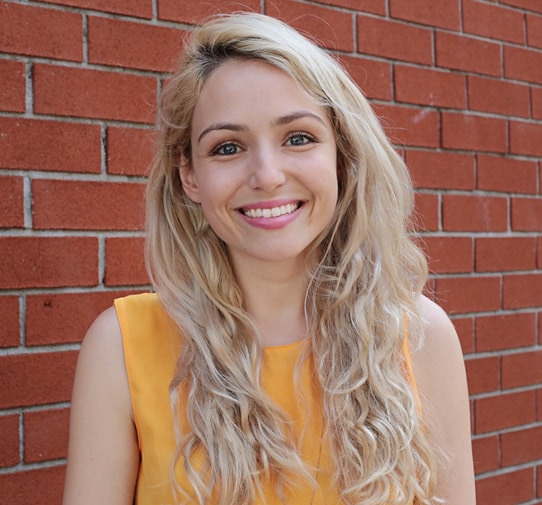 Work with me and get a French-language expert who provides clear texts that speak to your audience.
English-to-French translations

Whether your text needs that extra creative touch or in-depth technical skill (or both!), you're in good hands. Connect with your Quebec audiences and win their trust by providing content that truly speaks to them.

Transcreation

Sometimes a message in one language just doesn't translate into another. Maximize your advertising impact by letting me "transcreate" or adapt your messaging to Quebec culture.

Revision (bilingual and monolingual)


Who wants to spend hours combing through a text for grammar gaffes, language bloopers, or French faux pas? I do! While you work on what you do best, I'll boost your credibility with your audience by making sure your content is impeccable.
Specializations
Marketing
The tone of your content reflects your brand and helps you stand out. I therefore make sure that each translation matches the flavour and style of your unique "you."
 Blog posts
 Brochures
 Public communications
 Contests
 Internal documents
 Newsletters
 Social media posts
 Websites
 Slogans
 Surveys
Sectors
 Food
 Arts and culture
 Décor
 Education
 Environment
 Fashion and beauty
 Home products
 Health
 Professional services
 Tourism
 Health sciences
My focus is to help you improve patient health, raise your profile with the public, and boost your credibility with professionals.
 Internal communications
 Public communications
 Training documents
 Consent forms
 Promotional materials
 Donation letters
 Surveys
Want to chat to see if we're a good fit?
---
Contact me at the e-mail or phone number below, or simply fill out the handy contact form.
(I'll get back to you within 24 hours once the Internet fairies deliver your message to me!)